Cachaça Seleta – 1 litre
$74.00 - GST
From: Salinas – State of Minas Gerais – Brazil
Alcohol Volume: 42%
1 Litre bottle.
————
Made from strictly selected premium sugar-cane, fermented, then distilled and kept in 'Umburana' Barrels ('Toneis de Umburana') for 2 1/2 years, which are known to have digestive and curative characteristics. It has a smooth and delicious flavour.
It is certainly one of the most drunk Cachaças all over Brazil. Absolutely divine! And it is Braza's house Cachaça, perfect for all our Caipirinhas and cocktails.
————
Below are only the last 2 medals won in 2021 by the 'Cachaça Seleta'.
The blue one is for the best sugar-cane spirit in South America and the golden one is for the best aged sugar-cane spirit for less than 3 years.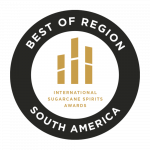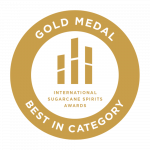 Additional information
Reviews (0)
---
Only logged in customers who have purchased this product may leave a review.